About Us
Albia and Lake Rathbun's finest choice for upscale lodging. The Indian Hills Inn is a full service property, offering rooms with both drive to the door convenience, or with the security guest want with spacious inside hallways. There is something for everyone to enjoy, from gathering with the family around our indoor pool to relaxing in the White Buffalo lounge with pizza. All of our rooms are modern, tasteful and impeccably clean.
Features & Amenities
During your stay at the Indian Hills Inn, you are invited to take advantage of our many, generous guest services.
Free high-speed wireless Internet (WiFi)
Free parking
Indoor heated swimming pool
Whirlpool spa
Sauna
Outdoor patio
In-house snacks, toiletries, and amenities available for purchase
All non-smoking rooms (smoking available outside in designated areas.)
"Drive to Door" convenience in some rooms
Pet-friendly rooms*

* Pet accommodations incur a non-refundable $20.00 fee per night. Maximum of 2 pets per room. Pet-friendly rooms located on south side only, select room types. Please call to reserve pet accommodations.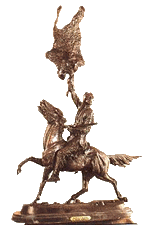 Artwork is our passion and as you explore the Inn and restaurant you will discover and appreciate our unique collection. Throughout our hotel you will see prints by Remington, Russel, Cybis, Paxton, and Vaughn all celebrating our western heritage and Indian history. Many guests just wander through our hallways appreciating the beauty of these masters.
You can also enjoy our collection of WWII Aviation Art as well.